Episodes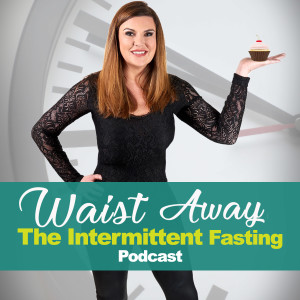 Wednesday Oct 20, 2021
Wednesday Oct 20, 2021
Welcome back to the podcast! In today's episode, (sponsored by FastBar) Chantel spoke with Dr. Michael Haley! Dr. Haley is a chiropractor, health coach, and Aloe Vera expert. Dr. Haley teaches people how to eat a clean diet and build a healthy lifestyle to help them achieve optimal physical, mental, and emotional well-being. 
Enjoy!
Connect with Dr. Michael:
Today's Episode Contains A Paid Promotion For FastBar:
Join Our Facebook Group:
https://www.facebook.com/groups/TheChantelRayWay/ 
Order The Brand New Book, One Meal And A Tasting:
https://chantelrayway.com/onemeal/ 
Order All The Books:
Waist Away: The Chantel Ray Way - 2nd Edition:  https://www.amazon.com/gp/product/0999823116/ref=dbs_a_def_rwt_hsch_vapi_tpbk_p1_i0 
Fasting to Freedom: The Gift of Fasting: https://www.amazon.com/Fasting-Freedom-Gift-Chantel-Ray/dp/0999823132/ref=tmm_pap_swatch_0?_encoding=UTF8&qid=&sr= 
Freedom From Food: A Six Week Bible Study Course: https://www.amazon.com/Freedom-Food-Bible-Study-Course/dp/0999823159/ref=pd_bxgy_img_3/135-7722513-4171815?_encoding=UTF8&pd_rd_i=0999823159&pd_rd_r=91d59435-2126-4f9d-867e-00646964e3e4&pd_rd_w=mg3U0&pd_rd_wg=FcVwL&pf_rd_p=fd3ebcd0-c1a2-44cf-aba2-bbf4810b3732&pf_rd_r=NWM3687GJSRKKQ4BYQP4&psc=1&refRID=NWM3687GJSRKKQ4BYQP4 
Sponsored Link: https://magnesiumlotionshop.com/ref/102/ 
Use code CHANTEL10 at checkout for your discount!
Connect With Us:
Leave us a review: https://chantelrayway.com/review/ 
Share YOUR Story: https://chantelrayway.com/contact/
Contact directly through email at questions@chantelrayway.com 
Enjoy refreshing, all-natural wine: https://chantelrayway.com/wine/
Listen to the new audiobook as a podcast HERE: https://chantelrayway.com/purchase-audio-book/
Free Video Preview: https://chantelrayway.com/top-12-thin-eater-tips-free-video/
Check out the VIDEO COURSE here: https://chantelrayway.com/video-course/
Check out the FASTING RESET SUMMIT HERE: https://fastingresetsummit.com/
Purchase on Amazon Here: https://www.amazon.com/shop/intermittentfastingthechantelrayway
Strengthen your immune system with Vitamin C: https://chantelrayway.com/vitaminc/ 
Enjoy a FREE smoothie recipe book: https://chantelrayway.com/freerecipe/
Re-energize with nutritious algae Energybits: https://chantelrayway.com/energybits 
Castor Oil: https://chantelrayway.com/castoroil
Connect with us on Social Media:
YouTube Channel Link: https://www.youtube.com/channel/UCteFjiVaY6n0SOAixcyZbWA
Like us on Facebook at https://www.facebook.com/TheChantelRayWay    
Things we love: https://chantelrayway.com/things-i-love-2/
Facebook group: https://www.facebook.com/groups/TheChantelRayWay
***As always, this podcast is not designed to diagnose, treat, prevent or cure any condition and is for information purposes only. Please consult with your healthcare professional before making any changes to your current lifestyle.***