Episodes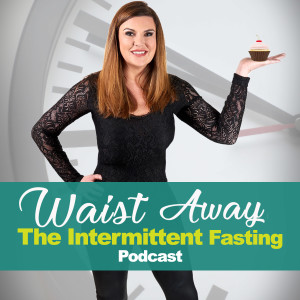 Wednesday Nov 23, 2022
Wednesday Nov 23, 2022
Welcome back to the podcast! In today's episode, Chantel spoke with Dr. Peter Osborne. He is a doctor of chiropractic, doctor of pastoral science, an expert in functional nutrition, and is Board Certified with The American Clinical Board of Nutrition. Often referred to as "The Gluten Free Warrior", he is one of the most sought after alternative and nutritional experts in the world. 
He is one of the world's leading authorities on gluten sensitivity, and lectures nationally to both the public as well as doctors on this and many other nutritionally related topics. He is the founder of Gluten Free Society, the author of The Gluten Free Health Solution and The Glutenology Health Matrix, a series of digital videos and ebooks designed to help educate the world about gluten. In addition, he is the author of the international best selling book, No Grain No Pain, published by Touchstone (Simon & Schuster), which was also printed in 5 languages and turned into a PBS special that aired nationwide.
Because of his work with gluten, Dr. Osborne was invited to speak at the Harvard Faculty Club with functional medicine advocate, New York Times best selling author and TV icon, Suzanne Somers.  Because of his passion to educate the world about the relationship between gluten and autoimmune disease, he founded, financed, and hosted, The Autoimmune Revolution I & II– a free online educational series featuring more than 40 of the world's leading experts on autoimmune disease and nutrition.
Dr. Osborne has been a featured expert in a number of documentaries including, Betrayal, Autoimmune Secrets Revealed, and the Netflix series, Afflicted.
Dr. Osborne has served as the executive director and the vice president for the American Clinical Board of Nutrition. He was an adjunct professor at HCC and Texas Women's University teaching nutrition and neurophysiology to nursing and occupational therapy students.  He currently serves on the advisory board for Functional Medicine University.
He has been featured in or on Netflix, Fox News, CBS, PBS, The New York Post, Muscle & Fitness Hers, Celiac.com, The Gluten Summit, Radio MD, The People's Pharmacy Radio, The Journal of Gluten Sensitivity, and many other nationally recognized publications.
Enjoy!
Connect with Dr. Peter:
https://www.facebook.com/DoctorPeterOsborne/ 
https://twitter.com/docosborne 
https://www.instagram.com/drosborne/ 
Today's Episode Is Sponsored By BiOptimizers Magnesium Breakthrough & Their BLACK FRIDAY SALE:
http://bioptimizers.com/waistaway  
Use code waistaway for a special discount from Nov. 21st to Nov. 29th!
Check Out The Magnesium Lotion Shop:
Use code CHANTEL10 at checkout for your discount!
https://magnesiumlotionshop.com/ 
ConnectIn40 Group:
Join Our Facebook Group:
https://www.facebook.com/groups/TheChantelRayWay/
Get your Top 30 Fasting Questions Answered:
https://chantelrayway.com/top30gift/ 
Order One Meal And A Tasting:
https://chantelrayway.com/onemeal/ 
Order All The Books:
Waist Away: The Chantel Ray Way - 2nd Edition:  https://www.amazon.com/gp/product/0999823116/ref=dbs_a_def_rwt_hsch_vapi_tpbk_p1_i0 
Fasting to Freedom: The Gift of Fasting: https://www.amazon.com/Fasting-Freedom-Gift-Chantel-Ray/dp/0999823132/ref=tmm_pap_swatch_0?_encoding=UTF8&qid=&sr= 
Freedom From Food: A Six Week Bible Study Course: https://www.amazon.com/Freedom-Food-Bible-Study-Course/dp/0999823159/ref=pd_bxgy_img_3/135-7722513-4171815?_encoding=UTF8&pd_rd_i=0999823159&pd_rd_r=91d59435-2126-4f9d-867e-00646964e3e4&pd_rd_w=mg3U0&pd_rd_wg=FcVwL&pf_rd_p=fd3ebcd0-c1a2-44cf-aba2-bbf4810b3732&pf_rd_r=NWM3687GJSRKKQ4BYQP4&psc=1&refRID=NWM3687GJSRKKQ4BYQP4 
Connect With Us:
Leave us a review: https://chantelrayway.com/review/ 
Share YOUR Story: https://chantelrayway.com/contact/
Contact directly through email at questions@chantelrayway.com 
Enjoy refreshing, all-natural wine: https://chantelrayway.com/wine/
Listen to the new audiobook as a podcast HERE: https://chantelrayway.com/purchase-audio-book/
Free Video Preview: https://chantelrayway.com/top-12-thin-eater-tips-free-video/
Check out the VIDEO COURSE here: https://chantelrayway.com/video-course/
Check out the FASTING RESET SUMMIT HERE: https://fastingresetsummit.com/
Purchase on Amazon Here: https://www.amazon.com/shop/intermittentfastingthechantelrayway
Strengthen your immune system with Vitamin C: https://chantelrayway.com/vitaminc/ 
Enjoy a FREE smoothie recipe book: https://chantelrayway.com/freerecipe/
Re-energize with nutritious algae Energybits: https://chantelrayway.com/energybits 
Castor Oil: https://chantelrayway.com/castoroil
Connect with us on Social Media:
YouTube Channel Link: https://www.youtube.com/channel/UCteFjiVaY6n0SOAixcyZbWA
Like us on Facebook at https://www.facebook.com/TheChantelRayWay    
Things we love: https://chantelrayway.com/things-i-love-2/
Facebook group: https://www.facebook.com/groups/TheChantelRayWay
***As always, this podcast is not designed to diagnose, treat, prevent or cure any condition and is for information purposes only. Please consult with your healthcare professional before making any changes to your current lifestyle.***