Episodes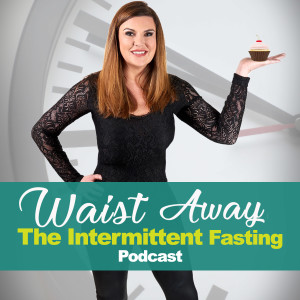 Monday Nov 28, 2022
Monday Nov 28, 2022
Welcome back to the podcast! In today's episode, Chantel spoke with Rick Olderman. Rick graduated from physical therapy school in 1996. After failing to help his patients adequately, he realized that standard physical therapy education left him unprepared to truly help people with chronic pain or nagging injuries. As a result Rick has spent the last 20+ years developing his pioneering approach.
Shortly after Rick took over a small physical therapy clinic in Denver in 2012, business grew very rapidly due to word-of-mouth referrals and physicians seeing his rapid and lasting results for their most difficult patients. Body in Balance Physical Therapy has become the clinic to recover from painful injuries. He has trained all his therapists in his revolutionary approach to fixing pain and is sought out for help around the world.
One of the driving forces behind Rick's search for answers was his own chronic back pain which began before he attended school. Not finding the answers in PT school, Pilates, personal training or yoga, Rick realized a fundamental element connecting movement, structure and pain was missing from most disciplines. He has dedicated these past two decades to unravel the secrets about how the body works to create and eliminate pain. He has distilled his discoveries down to a very simple system anyone can follow.
Enjoy!
Connect with Rick:
Today's Episode Is Sponsored By BiOptimizers Magnesium Breakthrough & Their BLACK FRIDAY SALE:
http://bioptimizers.com/waistaway  
Use code waistaway for a special discount from Nov. 21st to Nov. 29th!
Check Out The Magnesium Lotion Shop:
Use code CHANTEL10 at checkout for your discount!
https://magnesiumlotionshop.com/ 
ConnectIn40 Group:
Join Our Facebook Group:
https://www.facebook.com/groups/TheChantelRayWay/
Get your Top 30 Fasting Questions Answered:
https://chantelrayway.com/top30gift/ 
Order One Meal And A Tasting:
https://chantelrayway.com/onemeal/ 
Order All The Books:
Waist Away: The Chantel Ray Way - 2nd Edition:  https://www.amazon.com/gp/product/0999823116/ref=dbs_a_def_rwt_hsch_vapi_tpbk_p1_i0 
Fasting to Freedom: The Gift of Fasting: https://www.amazon.com/Fasting-Freedom-Gift-Chantel-Ray/dp/0999823132/ref=tmm_pap_swatch_0?_encoding=UTF8&qid=&sr= 
Freedom From Food: A Six Week Bible Study Course: https://www.amazon.com/Freedom-Food-Bible-Study-Course/dp/0999823159/ref=pd_bxgy_img_3/135-7722513-4171815?_encoding=UTF8&pd_rd_i=0999823159&pd_rd_r=91d59435-2126-4f9d-867e-00646964e3e4&pd_rd_w=mg3U0&pd_rd_wg=FcVwL&pf_rd_p=fd3ebcd0-c1a2-44cf-aba2-bbf4810b3732&pf_rd_r=NWM3687GJSRKKQ4BYQP4&psc=1&refRID=NWM3687GJSRKKQ4BYQP4 
Connect With Us:
Leave us a review: https://chantelrayway.com/review/ 
Share YOUR Story: https://chantelrayway.com/contact/
Contact directly through email at questions@chantelrayway.com 
Enjoy refreshing, all-natural wine: https://chantelrayway.com/wine/
Listen to the new audiobook as a podcast HERE: https://chantelrayway.com/purchase-audio-book/
Free Video Preview: https://chantelrayway.com/top-12-thin-eater-tips-free-video/
Check out the VIDEO COURSE here: https://chantelrayway.com/video-course/
Check out the FASTING RESET SUMMIT HERE: https://fastingresetsummit.com/
Purchase on Amazon Here: https://www.amazon.com/shop/intermittentfastingthechantelrayway
Strengthen your immune system with Vitamin C: https://chantelrayway.com/vitaminc/ 
Enjoy a FREE smoothie recipe book: https://chantelrayway.com/freerecipe/
Re-energize with nutritious algae Energybits: https://chantelrayway.com/energybits 
Castor Oil: https://chantelrayway.com/castoroil
Connect with us on Social Media:
YouTube Channel Link: https://www.youtube.com/channel/UCteFjiVaY6n0SOAixcyZbWA
Like us on Facebook at https://www.facebook.com/TheChantelRayWay    
Things we love: https://chantelrayway.com/things-i-love-2/
Facebook group: https://www.facebook.com/groups/TheChantelRayWay
***As always, this podcast is not designed to diagnose, treat, prevent or cure any condition and is for information purposes only. Please consult with your healthcare professional before making any changes to your current lifestyle.***