Episodes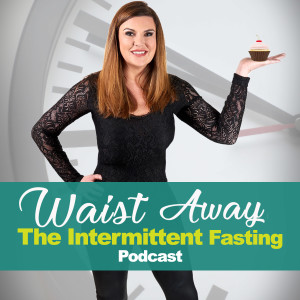 Tuesday Jan 10, 2023
Tuesday Jan 10, 2023
Welcome back to the podcast! In today's special New Years episode, Chantel is joined by Laurie Lewis, Lisa Fischer, and Tammy Hotsenpiller to invite you to join the 21-Day Sun Up To Sun Down Fasting Challenge! 
Certified coach, Laurie Lewis, has changed the lives of thousands through her coaching of Intermittent Fasting. Utilizing time-tested (and science-tested) principles, Laurie takes on individual clients as well as leading her group programs Live on Zoom. She helps determined, exasperated, busy people (who are tired of dieting!) from the United States to New Zealand to Ghana to Israel to Scotland.
Lisa Fischer is host of the Lisa Fischer Said podcast, and is in her 36th year as a journalist in Arkansas. She is also a TV pitchman for home improvement clients across the country. She is a book author/copy editor, a future YouTube sensation and now a certified integrative nutrition health coach as a graduate of the Institute for Integrative Nutrition. Her passion is to help women live healthier lives with fewer medications and more vitality with less body weight, too! She has been successfully intermittent fasting since 2017.
Tammy Hotsenpiller is an Author, Speaker, Life Coach and the founder of a national women's movement, Women of Influence. She has a passion for equipping others to embrace their natural abilities, personal passions, and spiritual gifts. She is the President of Total Life Coach, LLC, a coaching company with an emphasis on life balance, purpose, and reinvention. 
For this challenge, you will be eating after sundown around 5pm, so you will be fasting from sunup to sundown.
Join our Facebook Inspiration Group for accountability.
Order Fasting to Freedom Paperback, or purchase the whole book bundle and be a part of our Group Zoom calls for that extra support you need to get through your fast successfully. 
Fasting To Freedom:
https://chantelrayway.com/fastingtofreedom/ 
https://www.amazon.com/Fasting-Freedom-Gift-Chantel-Ray/dp/0999823132/ref=tmm_pap_swatch_0?_encoding=UTF8&qid=1673013544&sr=8-1 
Today's Episode Is Sponsored By BiOptimizers Magnesium Breakthrough:
http://bioptimizers.com/waistaway  
Use code waistaway for a special discount!
Today's Episode Is Sponsored By CollaGenius:
www.nootopia.com/waistawaygenius 
Use code waistaway10 for a special discount!
Check Out The Magnesium Lotion Shop:
Use code CHANTEL10 at checkout for your discount!
https://magnesiumlotionshop.com/ 
ConnectIn40 Group:
Join Our Facebook Group:
https://www.facebook.com/groups/TheChantelRayWay/
Get your Top 30 Fasting Questions Answered:
https://chantelrayway.com/top30gift/ 
Order One Meal And A Tasting:
https://chantelrayway.com/onemeal/ 
Order All The Books:
Waist Away: The Chantel Ray Way - 2nd Edition:  https://www.amazon.com/gp/product/0999823116/ref=dbs_a_def_rwt_hsch_vapi_tpbk_p1_i0 
Fasting to Freedom: The Gift of Fasting: https://www.amazon.com/Fasting-Freedom-Gift-Chantel-Ray/dp/0999823132/ref=tmm_pap_swatch_0?_encoding=UTF8&qid=&sr= 
Freedom From Food: A Six Week Bible Study Course: https://www.amazon.com/Freedom-Food-Bible-Study-Course/dp/0999823159/ref=pd_bxgy_img_3/135-7722513-4171815?_encoding=UTF8&pd_rd_i=0999823159&pd_rd_r=91d59435-2126-4f9d-867e-00646964e3e4&pd_rd_w=mg3U0&pd_rd_wg=FcVwL&pf_rd_p=fd3ebcd0-c1a2-44cf-aba2-bbf4810b3732&pf_rd_r=NWM3687GJSRKKQ4BYQP4&psc=1&refRID=NWM3687GJSRKKQ4BYQP4 
Connect With Us:
Leave us a review: https://chantelrayway.com/review/ 
Share YOUR Story: https://chantelrayway.com/contact/
Contact directly through email at questions@chantelrayway.com 
Enjoy refreshing, all-natural wine: https://chantelrayway.com/wine/
Listen to the new audiobook as a podcast HERE: https://chantelrayway.com/purchase-audio-book/
Free Video Preview: https://chantelrayway.com/top-12-thin-eater-tips-free-video/
Check out the VIDEO COURSE here: https://chantelrayway.com/video-course/
Check out the FASTING RESET SUMMIT HERE: https://fastingresetsummit.com/
Purchase on Amazon Here: https://www.amazon.com/shop/intermittentfastingthechantelrayway
Strengthen your immune system with Vitamin C: https://chantelrayway.com/vitaminc/ 
Enjoy a FREE smoothie recipe book: https://chantelrayway.com/freerecipe/
Re-energize with nutritious algae Energybits: https://chantelrayway.com/energybits 
Castor Oil: https://chantelrayway.com/castoroil
Connect with us on Social Media:
YouTube Channel Link: https://www.youtube.com/channel/UCteFjiVaY6n0SOAixcyZbWA
Like us on Facebook at https://www.facebook.com/TheChantelRayWay    
Things we love: https://chantelrayway.com/things-i-love-2/
Facebook group: https://www.facebook.com/groups/TheChantelRayWay
***As always, this podcast is not designed to diagnose, treat, prevent or cure any condition and is for information purposes only. Please consult with your healthcare professional before making any changes to your current lifestyle.***