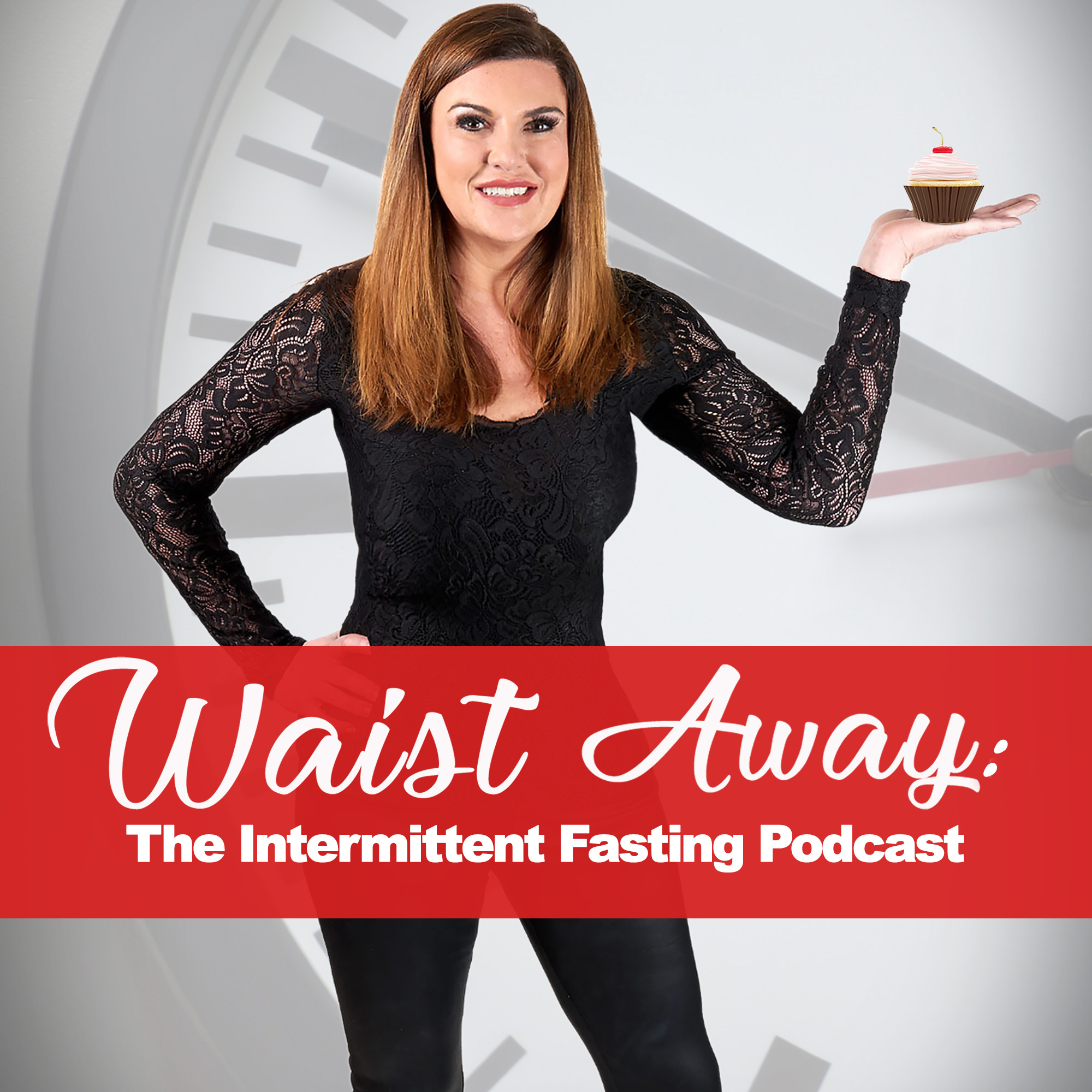 Today's guest is a Los Angeles based Fitness Professional with 25 years of experience teaching and training, having worked at all of LA's most prestigious studios and fitness facilities.
She's transformed thousands of lives through fitness and healthy lifestyle changes, and it is an honor to have her on today's show, please welcome Jill Brown!
Jill Brown's Website: http://www.jillbrownfitness.com/site/ 
Listen on YouTube: https://youtu.be/1JRBnAyAaOk
 STARTER QUESTIONS:
- Tell us about yourself, how and when did you develop a passion for fitness, and helping others meet their goals?
- Before we move to listener questions, I always like to ask our guests what they eat. This podcast started off talking about Intermittent Fasting, which I know that you are a fan of. What kind of eating pattern do you follow, and what kinds of foods do you eat? Are there any foods/food groups that you eliminate or limit while in your eating window?
- A LOT of people in the fitness industry talk about eating a ton of small meals throughout the day, cramming food in when you aren't really hungry, what do you say to these people in regards to fasting?
LISTENER QUESTIONS:
Q1 - 12:19
I HATE, HATE, HATE cardio! I've tried everything, downloading podcasts, watching TV shows, anything to pass time on the treadmill or elliptical and am just bored out of my mind. I'm not really a group exercise person either. I really love lifting weights and strength training, but everyone says I need to get that cardio in. What are some good forms of exercise to get my heart rate up that don't involve 30 min on a piece of cardio equipment?
- Cassie in Kentucky
Q2 - 16:26
A couple episodes back, your guest briefly mentioned the Fasting Mimicking Diet, which was brand new to me. I thought it was an odd concept because the whole benefit of fasting seems to be depriving your body of food to give your digestive system time to rest, and your body time to heal. Can you talk more about how this works, and is there a certain system that you purchase or follow?
- Serena in Virginia Beach
Q3 - 21:41
I have Arthritis in one of my knees, and my doctor told me that walking on an incline is one of the worst exercises I can do for it, which I always loved to do because it makes a difference in my butt and legs. Squats and lunges with weights can be painful, and I just hate pushing it, because my knee hurts so bad the next day. I do enjoy spin classes, which don't bother my knee, but because of my schedule and the schedule at my gym, I can't do this every day.  What are some other workouts that are really good for shaping my legs and butt but don't put so much strain on the knee? And how do I find the balance of pushing through the pain and listening to my body?
-Alice in Greenville
Q4 - 24:29
I am going to Europe for 3 weeks, which is a real dream come true! I know that we will be doing a LOT of eating, and drinking. I figure this is a once in a life time opportunity, and I want to experience it all, but I also don't want to come home 20 lbs heavier lol! We are crashing at a couple Air BnBs, so I don't have the option of a hotel gym. In addition to the walking around we will be doing, what are some simple exercises/routines that I can do with minimal equipment?
-Melissa in Northern VA
Q5 - 27:05
Recently I've had some severe pain in my left shoulder. It came after an intense upper body day. I've gone to the orthopedist before for something similar, but with my knee, they said that I should rest, listen to my body, not overdo it, etc. I didn't want to pay to go to the Doctor to hear the same thing about my shoulder, so I've put it off. My question is how can I tell the difference in soreness, and something being wrong? How long should I wait to go? I am 40, so nothing works quite like it used to, and I don't want to run to the Doc every time I have an ache. Also, I would love your input on general soreness. I once had a trainer tell me that in order to build muscle, I need to be sore. Sometimes, after an intense leg day, I am so sore I can hardly walk, and I feel my legs buckling. Is it true that I need to get this sore in order for my workouts to be effective? Finally, what are your tips for sore muscle relief?
-Tara in Pittsburg
Q6 - 29:39 
I am a really busy working mom…my husband travels for work and is gone 75% of the time, and between sports, after school program, and lack of childcare, the only real time I can get to workout is an evening, when I go for a power walk and bring my kids with me on their bikes. I enjoy this because we are spending time together and I am burning some calories, but I want to kick it up a notch. What can I do to intensify these walks a bit?
-Heather in Chesapeake
Other goodies from Jill mentioned in this episode
Jill's Youtube:
https://www.youtube.com/user/jbrownnyla
Good exercises to strengthen the knees:
Shoulder exercises Part 1:
Shoulder exercises Part 2:
https://www.youtube.com/watch?v=kq42KlzVTSY
Exercises you can do in a park or almost anywhere:
A workout Jill did on vacation in Europe:
----------------------------------------
To learn more about the principles of intermittent fasting, purchase Chantel's book, Waist Away: The Chantel Ray Way NOW by visiting http://amzn.to/2CVmTgs
YouTube Channel Link: https://www.youtube.com/channel/UCteFjiVaY6n0SOAixcyZbWA
Like us on Facebook at https://www.facebook.com/TheChantelRayWay    
Things we love: https://chantelrayway.com/things-i-love-2/ 
Facebook group: https://www.facebook.com/groups/TheChantelRayWay
 ***As always, this podcast is not designed to diagnose, treat, prevent or cure any condition and is for information purposes only. Please consult with your healthcare professional before making any changes to your current lifestyle.***