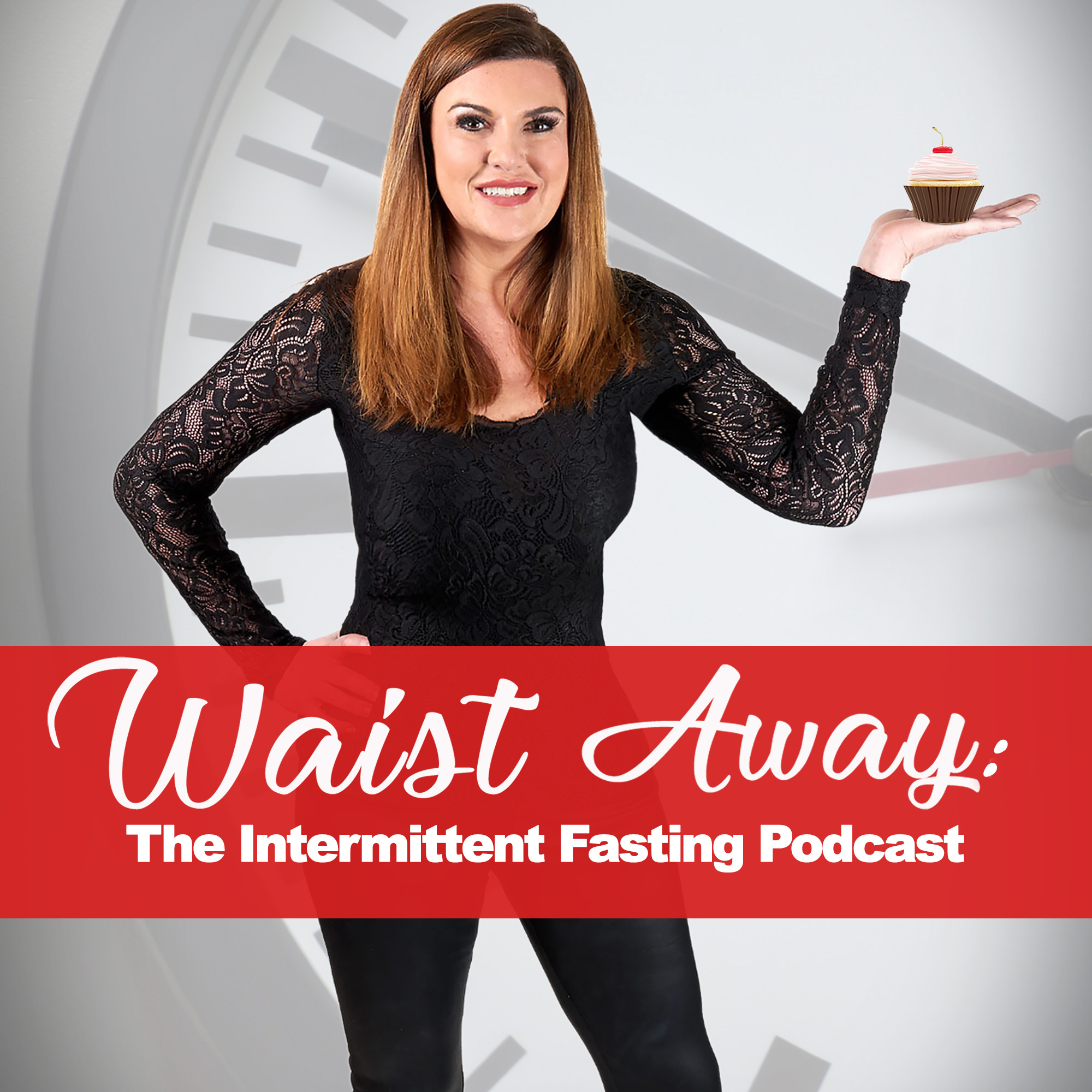 Welcome back to the Waist Away Podcast! Today's guest is the cofounder of  Paleo Valley, which is an INCREDIBLE online resource, with a ton of helpful information, and a line of incredible products that she helped create. She is also one of the cohosts of the Optimize Paleo Podcast, which has become one of my favorites to listen to. Please welcome Autumn Smith!
Video version: https://www.youtube.com/watch?v=Is_z5WprLns&feature=youtu.be
Check out Autumn's online store: https://paleovalley.com/ (use the promo code 'autumn10' to get 10% off her products!!)
SPEAKER QUESTIONS:
Q1 - 02:28
I know you had some frustrations with the "healthy" foods that were on the market and all of their crazy ingredients, which just drives me crazy too! So you created a bunch of your own. How did your Paleovalley product line come to be?
Q2 - 09:02
When we were preparing for this interview, you told me that one of the things you are really passionate about is educating people on micronutrient deficiency, which can rear its head in everything from dandruff to weight gain and high blood pressure. It can really lead to some serious issues, and for some people, it's not even on their radar! Can you talk a little about this?
Q3 - 11:44
Another thing that you are passionate about is functional testing, which is something I know so many of our listeners would be interested in because so many people want to know what the heck is wrong with them, or why they aren't feeling 100%. There are so many different options out there, to check your gut, hormones, antibodies, and a bunch of other stuff. What have you learned about functional testing, and what has your experience been with it?
Q4 - 15:22 
Before we get started with Listener Questions, I want to ask you something that I ask all my guests…walk us through a day in the life of Autumn, what and when do you eat on a typical day? Or just tell us what you ate yesterday for example?
LISTENER QUESTIONS: 
Q1 - 21:25
I was at one of my favorite local restaurants last week, and requested my sandwich on a gluten free bun, but I immediately felt horrible afterwards. My stomach was in knots, and I just felt so icky the rest of the day. I figure that they accidentally gave me regular bread, which has happened before. Next time this happens (which hopefully it won't), what should I do to counteract this gluten attack?
Q2 - 25:19 
I developed a really bad staph infection and had no choice but to take an antibiotic, which I ABSOLULTELY hate to do! I was scared and didn't want it to spread. Anyways, I am done with the antibiotic, my staph infection is gone, and now I want to get my gut back in order! What can I do to get my gut health in check after wrecking it with antibiotics?
Pamela in Forest, Virginia
Q3 - 27:00
My friend has been obsessed with Alkaline water lately, she swears by it! I saw it for sale by the gallon at my local juice bar the other day and asked the cashier about it. She said I should start with a level 7, because if I started with a level 10, I could become violently ill and get a migraine, since I am not used to alkaline water. It struck me as odd that any sort of water could make me sick! Then I remembered something you said on your podcast about how you aren't a fan of it, but I couldn't remember why. What is your opinion on alkaline water, and why?
Q4 - 30:51
I recently started eating Paleo, and am really enjoying the energy I am feeling during the day, but I have had the hardest time sleeping! I've also noticed that when I do sleep, I have really odd/vivid dreams. I was reading online that this is common for people who cut out sugar. Why is this? Will I go back to normal soon?
Q5 - 37:03 
My questions is that my scale has not moved, and I have not lost inches. But I looked at my Christmas photos, and I look visibly smaller. My arms and even legs look more trim. How is it possible to look thinner, but the scale and measurements haven't changed? Love your podcast, I listen every day at work!
Lauri from Sparks, Nevada
Q6 - 42:31
So.. I know at some point, I gotta give up cheese.. Ive always loved cheese! All of a sudden however, I have been tasting the salt immensely in the cheese.😣😣 I did pray recently to the Lord to change my taste buds to the foods he wants me to eat. I like you did, have HYPOTHYROIDISM. I know the Lord is calling me to a natural way of eating. So.. In paleo, I saw raw dairy cheese as acceptable.. So in my case, what should I do?
----------------------------------------
To learn more about the principles of intermittent fasting, purchase Chantel's book, Waist Away: The Chantel Ray Way NOW by visiting http://amzn.to/2CVmTgs
YouTube Channel Link: https://www.youtube.com/channel/UCteFjiVaY6n0SOAixcyZbWA
Like us on Facebook at https://www.facebook.com/TheChantelRayWay    
Things we love: https://chantelrayway.com/things-i-love-2/ 
Facebook group: https://www.facebook.com/groups/TheChantelRayWay
 ***As always, this podcast is not designed to diagnose, treat, prevent or cure any condition and is for information purposes only. Please consult with your healthcare professional before making any changes to your current lifestyle.***