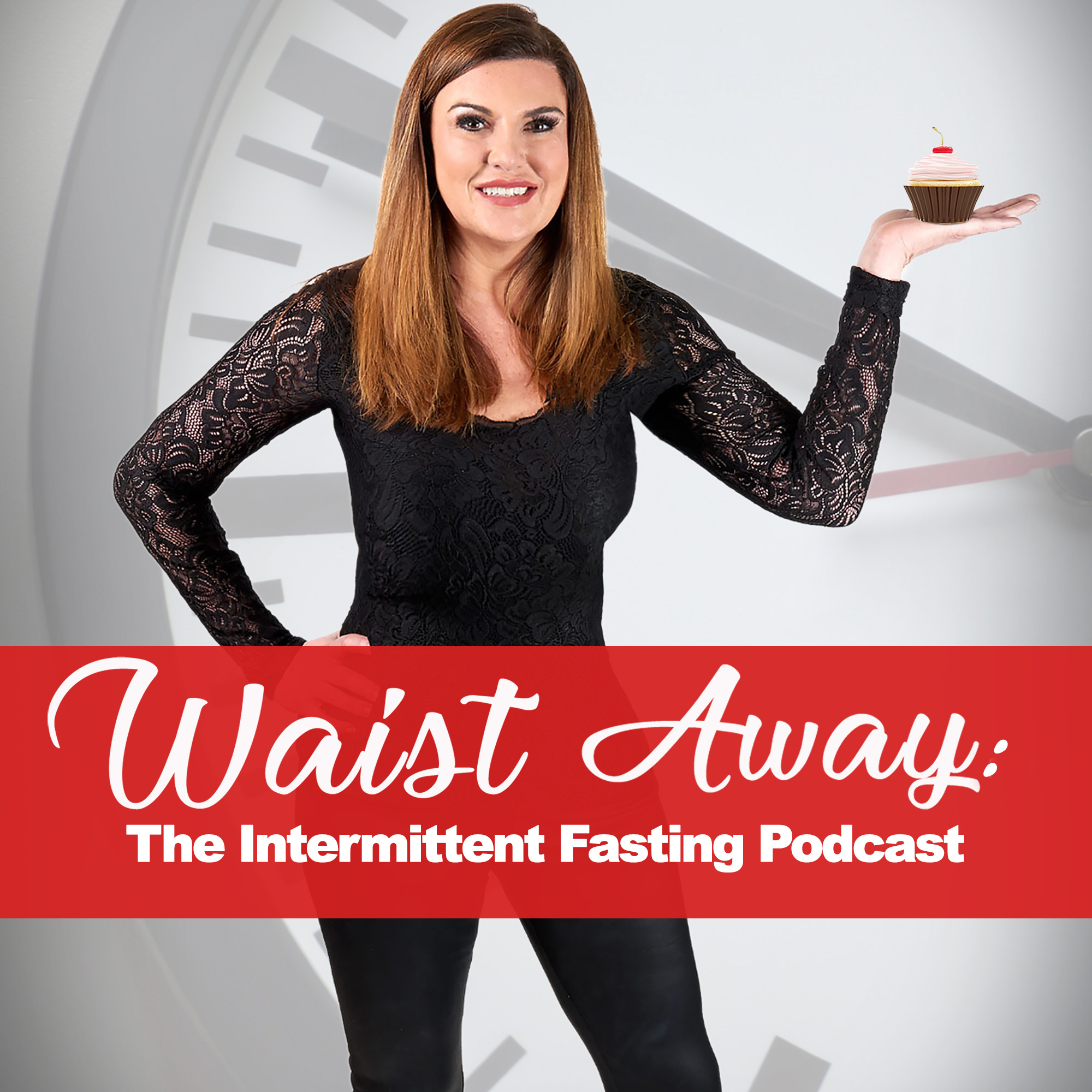 Welcome back to another episode of the Waist Away podcast! Today's guest is Doctor Marisol. She's a naturopathic doctor. Because of her passion for gut health and cleansing, she is known as the "Queen of Thrones". She's a world leader in natural medicine and we're so excited to have her on the show this week! 
video version: https://youtu.be/f-o9w0LzWuk
Dr. Marisol's website: https://www.drmarisol.com/
LISTENER QUESTIONS
Q1 - 37:37
My friend got something called the Squatty Potty. It's a stool that sits around your toilet and lifts up your knees so you're sitting like a caveman when you poop. She said this is the way nature intended us to poop, lol. I have never heard of this before and what is the truth behind it? Do you agree with it?
 - Joann in Virginia Beach.
Q2 - 39:47
I've tried everything natural to help me go, and it seems like everything works for a short amount of time and then all of the sudden it stops working. I've tried Senna Tea, Aloe Lax, Smooth Move just to name a few. Why is it that they seem to work and then all of the sudden stop? Do you have any recommendations for something else to either drink or take as a supplement to help me go?
 - Natalie in Alabama
Q3 - 41:39
I listened to your podcast about floating poop and I went to my doctor and he said that floating poop isn't that big of a deal. It was thought to be for a little while but that's a less popular idea now. He said it has to do with the amount of fat that you are eating, but I shouldn't be concerned. By the way, this was a general doctor, not a specialist. I feel like I'm just getting mixed messages about this because after your podcast I got the idea that it was a bad thing. I've been reading online a lot of stuff that talks about the foods that we eat that cause gas that makes the floating poop. I was surprised because some healthy things that were listed were apples, honey and prunes. What is the deal? Is it good or bad or doesn't matter?
 - Anonymous
Q4 - 47:11
I want to have a stool test done to see what's going on and find out if my liver and gut are normal. What is the best kit I could buy to help me dive into those issues but won't cost me an arm and a leg? Something that is reliable. Also, can you just do a blood test for this or is stool better?
 - Angela in Myrtle Beach
Q5 - 49:42
I have this problem where every time I'm in a car and airplane, somewhere that I know it's really inconvenient to go to the bathroom I have to go. Even if I'm driving to church or work locally, I have to leave 15 minutes early just in case I have to stop at a gas station and go to the bathroom. What is my problem and how do I get back to living my life?
 - Courtney in Fluvana.
Q6 - 51:37 
. Do you think CBD oil helps with constipation? It's been helping me with pain in joints, but does it help or hurt with constipation?
 - Jennifer in New Hampshire 
---------------------------------------
To learn more about the principles of intermittent fasting, purchase Chantel's book, Waist Away: The Chantel Ray Way NOW by visiting http://amzn.to/2CVmTgs
YouTube Channel Link: https://www.youtube.com/channel/UCteFjiVaY6n0SOAixcyZbWA
Like us on Facebook at https://www.facebook.com/TheChantelRayWay    
Things we love: https://chantelrayway.com/things-i-love-2/ 
Facebook group: https://www.facebook.com/groups/TheChantelRayWay
***As always, this podcast is not designed to diagnose, treat, prevent or cure any condition and is for information purposes only. Please consult with your healthcare professional before making any changes to your current lifestyle.***